Are Spicy Foods IBS Triggers?
An IBS Diet Quick Tip!



---







Are Spicy Foods IBS Triggers? (It Depends!)


When a food is hot and spicy from chili peppers, it contains capsaicin. Capsaicin is what gives chilies their heat.


Capsaicin is a strong skin irritant that can cause heartburn, reflux, and indigestion. For some people this reaction can also trigger IBS symptoms.


Ironically, capsaicin may actually block pain signals. Chili peppers stimulate the release of endorphins, your body's natural pain killers. With chronic exposure to capsaicin, neurons are depleted of neurotransmitters, and this leads to a reduction in the sensation of pain.


Only chili peppers contain capsaicin. Black pepper and white pepper are unrelated to chili peppers.


However! Most hot and spicy foods are IBS triggers even without chili peppers. The greasy, cheesy, red meat content of favorites like chili dogs, tacos, curries, meatballs, etc. is a nightmare for IBS.


Why? It's not just the heat, it's the fat, which is a tremendous GI stimulant and can cause cramps, diarrhea, rebound constipation, and more.





If you love the heat of chili peppers and can't do without, try small quantities in a low fat, high soluble fiber, trigger-free recipe and see how you do.


If you can't tolerate chili peppers at all, this does not mean you have to stick to bland foods!


Almost all other herbs and spices are digestive aids that can actively help Irritable Bowel Syndrome.


Helpful Savory Herbs


Fennel (great for bloating and gas), oregano, rosemary, thyme, basil, cilantro, marjoram, cumin, dill, caraway, coriander, turmeric, paprika, fenugreek, sumac.



Helpful Sweet Spices

It's hard to find an herb or spice that is NOT a digestive aid! Need IBS friendly recipes with helpful herbs and spices? Check Eating for IBS.


Tip Takeaway: Avoid chili peppers, or carefully check your tolerance in low fat, high soluble fiber, trigger-free recipes. Otherwise, stick to the wonderful world of herbs and spices that add flavor and actively help IBS!
---

Heather Van Vorous &
Heather's Tummy Care
Over 15 Years of IBS Business!
   
Have other IBS questions? Please call us toll free 866-640-4942.

Outside the continental US? Call direct 206-264-8069.

Get more IBS help at HelpForIBS.com!

See all the IBS Quick Tips!

Thank you for your continued support!
   
---
The goal of Heather's Tummy Care is to do good in the world - not just for IBS, but for our employees, our customers, our natural world and its magnificent creatures, and both our local and global communities. We contribute to national and international environmental and wildlife protection funds.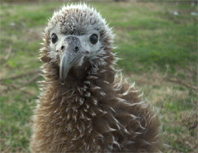 Millions of albatross chicks starve
to death on plastic ocean garbage.
Speak Up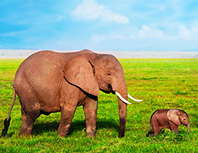 Help us end elephant slaughter.
Speak Up
---


You're on this newsletter list because you have expressed interest in IBS news and information.
Unsubscribe Here

Change your newsletter email address here.

If you are viewing this newsletter on a website and would like to subscribe for email delivery, please "Join the IBS Newsletter" here.

ANTI-SPAM PRIVACY & SECURITY POLICY
HelpForIBS.com
Heather's Tummy Care
19203 70th Ave S
Kent, WA 98032 USA

© 2018 Heather Van Vorous, Heather's Tummy Care. All rights reserved.
Authored by Heather Van Vorous. May not be reproduced without permission.
USA Copyright Office Registration Number TXU 1-270-858 and others.