Part 2 - Fiber Special Issue! (Scroll down for full newsletter or follow the links):


Ask Heather » Insoluble fiber bad for IBS - "Duh!" Part 2

IBS Recipe » Saigon Style Fried Rice

Research & Press » Can constipation cause pelvic floor damage?

Special Letter » If Zelnorm and laxatives don't work, what does?

Enjoy this week's newsletter!

Best Wishes,
Heather Van Vorous

Did a friend send you this newsletter? Sign up here for your own free subscription.

~ Heather's Tummy Tamers Peppermint Oil Capsules ~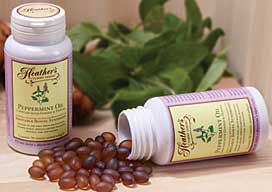 Peppermint Oil Caps Called "Drug of Choice for IBS"

Our Peppermint Oil Caps have the added benefits of fennel and ginger oils, and they help prevent abdominal pain, gas, and bloating!

Saigon Style Fried Rice

Homemade fried rice is absolutely nothing like the bland, greasy, IBS-deadly versions so often found in restaurants. This Vietnamese-style recipe is bursting with complex flavors - salty, tangy, sweet, pungent - and is a gorgeous jade green color from the fresh cilantro.

The prep work for the recipe is a little time-consuming, but it cooks very quickly, and makes a terrific and nutritious one-dish meal. It also makes a very generous quantity, so you can keep it and reheat it for lunch or dinner for several days.

The rice itself and the added Tummy Fiber provide a terrific soluble fiber foundation (see our last newsletter for why this is so important). There is also very little added fat, which keeps the recipe IBS-safe. Finally, the insoluble fiber from the fresh veggies is made tolerable by finely chopping the vegetables and then cooking them till they're tender. This is also true for the garlic and onions, and in addition the cooking time allows their sulfur to cook off, making them much more digestion-friendly.

While it's important that this recipe combines soluble and insoluble fibers for IBS-safety and general good nutrition, it's just as critical that the end result tastes totally fantastic. IBS never means deprivation when it comes to cooking and eating - it just means learning a few easy kitchen tips and tricks!

Makes 6-8 Servings

4 cups cold, cooked jasmine or other long grain white rice (day-old is best)
8 large cloves garlic
1/2 cup packed fresh finely chopped cilantro
2 tablespoons canola oil
1 cup diced onion
1 cup peeled diced carrots
1 cup fresh or frozen diced asparagus
4 organic egg whites
2 tablespoons Tummy Fiber
1 tablespoon brown sugar
1/2 teaspoon to 1 teaspoon white pepper, to taste
1/4 cup Vietnamese or Thai fish sauce (available at grocery stores)
3 tablespoons Mushroom Soy Sauce (Healthy Boy or Fat Boy brands are wonderful and at many grocery stores)

Lime wedges for serving

Knead the cold rice gently through your fingers to separate the grains (rinse your hands in cold water first so the rice doesn't stick). Set aside.

Blend the garlic and cilantro to a paste in a food processor or blender. Place all ingredients within easy reach of the stove.

Set a wok over medium-high heat. When it's very hot, add the oil, tilting wok to coat sides. When the oil is hot, add the garlic-cilantro paste, onion, carrot, and asparagus, and fry until the onion is transparent and carrots/asparagus are tender. Add egg whites, stirring them at the bottom of the wok until cooked, then mix them in to the other ingredients.

Add the rice and stir well, then press the rice mixture into the bottom of the wok to fry for several minutes. Turn the mixture over, stir, and press down into the wok again. While rice is cooking, whisk together Tummy Fiber, brown sugar, white pepper, fish sauce, and mushroom soy sauce. Add the liquid down the sides of the wok, and stir well, and fry for 2-3 minutes.

Serve fried rice with wedges of fresh lime.

For a delicious and digestion-friendly meal, have a Lavender Lime Spritzer to drink with the fried rice!

Are you just learning how to eat for IBS? A little intimidated at the thought of special IBS recipes? Not quite sure just what makes these recipes special in the first place? Don't worry! Get Eating for IBS, and find the answers to all your questions.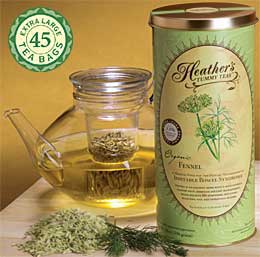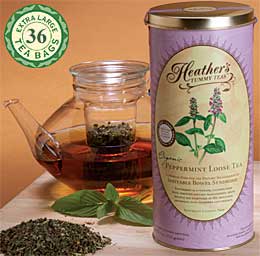 Organic High Volatile Oil Fennel & Peppermint Tummy Tea Bags

Extraordinary Quality ~ Very Economical

Fennel is terrific for bloating & gas, Peppermint is great for IBS pain & spasms.
Heather's Fennel Tummy Tea Heather's Peppermint Tummy Tea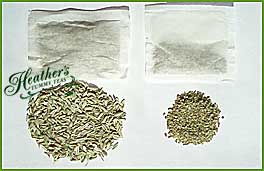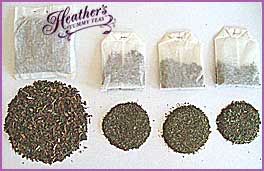 Compare for yourself! The pictures above show the huge difference in the quantity and quality of tea per teabag. The price comparison here is even more shocking!



If Zelnorm & Laxatives Don't Work, What Does?

Dear Heather,

This letter is a progress report to let you know that I continue to be astounded with the dramatic results of your products (particularly the Tummy Fiber Acacia). Thank you for reaching out to all of the IBS sufferers!

I wrote to you in the fall of 2006, telling you of the IBS I battled for almost 42 years. Episodes of IBS for me were almost always severe and frequent...vomiting, passing out from the pain, cold sweats...it felt just like childbirth over and over and over.

I had tried Zelnorm, laxatives, and any new medications that came on the market without any relief. I might as well have been taking sugar pills.

At the time I first wrote to you, it had been nearly nine months since I tried your Tummy Fiber and incorporated your diet. I am so grateful to God that it has now been close to two years without a single IBS episode.

Although the diet suggestions have been helpful, I have found personally that the Tummy Fiber is the primary factor to ending my pain and discomfort. Even when I don't eat as I should, the Tummy Fiber keeps me normalized.

Before finding your website, I pretty much decided I would never be able to live a "normal" life without pain and fear of when the next IBS attack would strike. Now the past pain and fears have been replaced with a normalized life.

Please let your website visitors know that your products aren't just short-time fixes...they can make a difference for a lifetime.

Blessings,

Sarah Maitland
Leavenworth, KS

Thank you so much for the wonderful update, Sarah. I have the exact same type of severe attacks that you do so I understand the huge sense of relief to be able to live without constant fear of such suffering. ~ Heather

Did you miss the recent letter from Lorraine, who now has normal bowel movements with no laxatives?

~ Heather's Tummy Fiber ~
For the Dietary Management of Abdominal Pain, Diarrhea, &, Constipation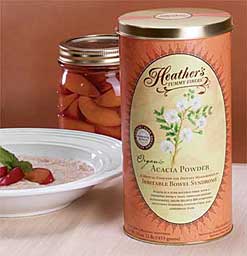 Certified Organic Acacia Senegal ~ Pure Soluble Fiber
The prebiotic fiber that relieves both diarrhea and constipation!

** Very Economical ** Only 5 cents per gram of fiber!

** 100% Acacia Senegal ** Never Low Grade Acacia Seyal

Constipation: a potential cause of pelvic floor damage?

A recent study in Neurogastroenterology & Motility noted that pelvic floor damage is a major clinical problem usually attributed to obstetric injury. However, the study authors speculated that constipation may also be an etiological and preventable factor resulting from repeated stress on the perineum over many years, and this study aimed to test this hypothesis.

A total of 600 women attending a gynecological clinic were assessed using a structured questionnaire gathering data on pelvic floor damage, constipation and obstetric trauma. Complete data were available on 596 subjects.

The study found that the prevalence of pelvic floor damage was 10%. In this group, constipation was identified in 31% of women and obstetric trauma in 31% as well. In the group without pelvic floor damage, constipation was present in 16% and obstetric trauma in 16% as well.

The study concluded that constipation appears to be as important as obstetric trauma in the development of pelvic floor damage. Thus, a more proactive approach to recognizing and treating constipation might significantly reduce the prevalence of this distressing problem. Go here for full information and treatments for constipation.

Go here for full article.



Researchers call gut-directed hypnotherapy a "cure" for IBS!

The Best Gut-Directed Self-Hypnosis Program for All IBS Symptoms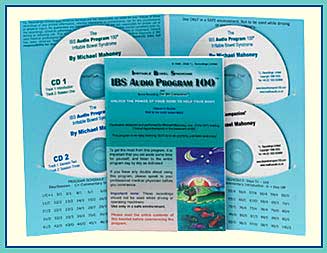 Gives an average 85% reduction of pain and bowel dysfunction symptoms.
Listen to IBS Audio Program 100 samples!

Insoluble Fiber Can Be Bad For IBS- "Duh!" Part 2

A recent study in the British Medical Journal reported the terribly unsurprising news that soluble fiber is an effective treatment for irritable bowel syndrome, while insoluble fiber can worsen symptoms.

Although the study was reported as a major health story worldwide, the most common reaction I heard from people who actually have IBS was, "Duh! I can't believe this is news to doctors when it's been obvious to me for years."

Well, yes that is a very good point. It is obvious that soluble fiber would help IBS, and insoluble fiber could hurt. And the clinical studies (there are many) that show this go back more than a decade now, so it's also frustrating that something well-established is still being treated as a new discovery.

But, for everyone still struggling to manage their own IBS through dietary measures, the current research study might well be news to them.

In our last newsletter we tackled the details of soluble fiber and IBS, and learned that soluble fiber works to alleviate all symptoms of IBS, from diarrhea to constipation to painful cramps and gas - it's magic.

This is true for both a diet based on soluble fiber foods, and the addition of a soluble fiber supplement like Acacia Tummy Fiber.

But what about insoluble fiber? Is that different?

Yep - insoluble fiber causes a completely different physical reaction in the gut than soluble fiber.

When most people think of "fiber", it's actually insoluble fiber that they're picturing. Also known as roughage, these are the high fiber foods everyone is familiar with: bran, whole grains, almost all whole fruits and vegetables, leafy greens, sprouts, legumes, seeds, and nuts. In general, if a plant food (no animal products contain fiber) seems rough, stringy, has a tough skin, hull, peel, pod, or seeds, be careful, as it's likely very high in insoluble fiber.

(Need a full list of insoluble fiber foods? Get it in the free IBS Diet Cheat Sheet - with your safe foods list, the 10 Commandments of Eating for IBS, and more!)

In short, the healthiest foods in the world are high in insoluble fiber.

Does this mean that people with IBS should be eating as much insoluble fiber as possible? Well, yes, except for one small problem. Insoluble fiber, like fat, is a very powerful GI tract stimulant, and for those of us with Irritable Bowel Syndrome this can spell big trouble.

Insoluble fiber can cause or greatly worsen IBS diarrhea. And although it may relieve IBS constipation, it will do so at great risk of triggering violent GI spasms that are not only very painful but can lead to rebound diarrhea. These spasms can also seize up the colon muscles in a type "charley horse", which then results in no motility and yet more constipation.

Insoluble fiber won't do this to people with normal bowels, but if you have IBS then by definition your bowel is not normal.

As a result, insoluble fiber (which should absolutely be eaten) needs to be treated with care, and eaten according to the Eating for IBS guidelines.

Even though insoluble fiber is a potential trigger, you can't simply minimize - let alone eliminate - these foods, as that will leave you with a seriously unhealthy diet. But, your colon simply can't handle it if you eat them with abandon. You absolutely must eat insoluble fiber foods, and as much as safely possible, but within the IBS dietary guidelines. Treat insoluble fiber foods with suitable caution, and you'll be able to enjoy a wide variety of them, in very healthy quantities, without problem.

In a nutshell, this means never eat insoluble fiber alone or on an empty stomach. Always eat it with a larger quantity of soluble fiber, and you will keep your gastrocolic reflex stable.

What does this mean in practical terms? Cook some diced vegetables into a low-fat sauce for pasta or polenta, stir-fry veggies into a fried (white) rice, or blend fresh fruit into a smoothie to drink after a breakfast bowl of cream of rice or oatmeal. For fruits, vegetables, and legumes in general, peeling, chopping, cooking, and pureeing them will significantly minimize the impact of their insoluble fiber (see the fantastic fried rice recipe above for a concrete example).

I also find it tremendously helpful (and sometimes an absolute necessity) to take Acacia Tummy Fiber or another soluble fiber supplement right before eating insoluble fiber foods.

If you find medicinal strength herbal teas such as peppermint, chamomile, fennel, or ginger helpful, try drinking those right along with the foods.

You can also take a Tummy Tamers Peppermint Oil Capsule about an hour before eating insoluble fiber, as that will help keep your gut calm and prevent painful spasms and cramps.

All of these tactics will maintain your digestive stability while letting you tolerate the addition of insoluble fiber foods. For the sake of your overall health, making a real effort here is well worth it.

~ Heather

Did you miss our recent "Ask Heather" and why soluble fiber is so helpful for IBS?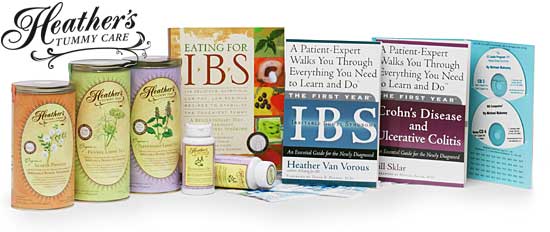 Shop at Heather's Tummy Store for IBS
HelpForIBS.com
The only store that's just for IBS - so we only carry the very best



You're on this newsletter list because you have expressed interest in IBS news and information.


Change your newsletter email address here.

If you are viewing this newsletter on a website and would like to subscribe for email delivery, please "Join the IBS Newsletter" here.

ANTI-SPAM PRIVACY & SECURITY POLICY
HelpForIBS.com
Heather's Tummy Care
80 S. Washington St, #304
Seattle, WA 98104 USA

© 2009 Heather Van Vorous, Heather's Tummy Care. All rights reserved.
USA Copyright Office Registration Number TXU 1-270-858 and others