---






With IBS, how you eat can matter just as much as what you eat!


Your goal is to keep your gastrocolic reflex stable.


Soluble fiber stabilizes your gastrocolic reflex.


Eat soluble fiber foods first whenever your stomach is empty.


Eat small portions of food, and eat frequently. The emptier your stomach, the touchier your reflex. If you've gone too long without eating, have a dose of your soluble fiber supplement as a stop gap to keep your gut calm.


Fats are a powerful gastrocolic reflex trigger. Go low fat, but not fat free.


Don't eat a lot in one sitting. Your reflex reacts in proportion to quantities and calories consumed.


Insoluble fiber is a strong gastrocolic reflex trigger.



Mechanically break down insoluble fiber foods before you even eat them!


Peel, skin, chop and cook fruits and vegetables.


Puree or mash beans, corn, lentils, peas, and berries.


Finely chop nuts, dried fruits, and fresh herbs.


Eat raw green salads - tiny portions, non-fat dressing - after a soluble fiber based meal, not before.


Chew thoroughly. This breaks down insoluble fiber foods, and keeps you from eating too fast.



Eat at a leisurely pace - if you must eat in a hurry, serve yourself half portions.



This helps prevent overeating and swallowing air, both of which can trigger IBS problems.



Avoid ice cold foods and drinks on an empty stomach.



Cold makes muscles contract and even spasm. Keep your whole GI tract as calm as possible.



Drink fresh water consistently throughout the day (not ice cold) - it's essential for bowel function.



But - limit the amount of liquids you drink with meals, as this can inhibit digestion.



Find more tips, tricks, and IBS diet guidelines in Eating for IBS, the IBS-friendly (and delicious!) cookbook.





Tip Takeaway: With IBS, how you eat matters just as much as what you eat. Keep your gastrocolic reflex calm and stable!


See all IBS Quick Tips!
---

Heather Van Vorous &
Heather's Tummy Care
Over 15 Years of IBS Business!
   
Have other IBS questions? Please call us toll free 866-640-4942.

Outside the continental US? Call direct 206-264-8069.

Get more IBS help at HelpForIBS.com!

See all the IBS Quick Tips!

Thank you for your continued support!
   
---
The goal of Heather's Tummy Care is to do good in the world - not just for IBS, but for our employees, our customers, our natural world and its magnificent creatures, and both our local and global communities. We contribute to national and international environmental and wildlife protection funds.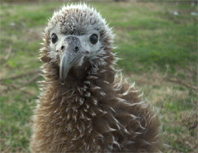 Millions of albatross chicks starve
to death on plastic ocean garbage.
Speak Up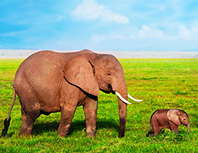 Help us end elephant slaughter.
Speak Up
---


You're on this newsletter list because you have expressed interest in IBS news and information.
Unsubscribe Here

Change your newsletter email address here.

If you are viewing this newsletter on a website and would like to subscribe for email delivery, please "Join the IBS Newsletter" here.

ANTI-SPAM PRIVACY & SECURITY POLICY
HelpForIBS.com
Heather's Tummy Care
19203 70th Ave S
Kent, WA 98032 USA

© 2019 Heather Van Vorous, Heather's Tummy Care. All rights reserved.
Authored by Heather Van Vorous. May not be reproduced without permission.
USA Copyright Office Registration Number TXU 1-270-858 and others.