---






What Are the Worst Drinks for IBS?

First, the good news! There are lots of safe drinks for IBS. Bad news? There are plenty of unsafe drinks as well.

Just knowing potential triggers is half the battle, so here's a rundown on what drinks you should really avoid altogether. There may be some individual exceptions to the drinks on this list, but beware.


Alcohol. It's not called the devil's brew for nothing! Alcohol is a GI irritant and a colon carcinogen as well, so it's especially important to avoid altogether if you have an inflammatory bowel disease. Alcohol is more likely to trigger IBS attacks on an empty stomach, so some folks can drink a bit when they're generally stable and have just eaten. If you do drink, please choose wisely, and avoid adding other GI triggers to the equation (so no mixed drinks with dairy, coffee, high fat coconut milk, or carbonation). Some folks find wines more tolerable than hard liquor, and white wines more tolerable than red.


Soda Pop. There is literally nothing IBS friendly in soda pop except the water. Carbonation, caffeine, high fructose corn syrup or artificial sweeteners, artificial flavors, colors, preservatives. If I had to invent a deadly drink for IBS, this would be a contender.


Dairy. Milk (whole, 2%, skim, doesn't matter), half and half, cream, milk shakes, kefir and yogurt drinks (even fermented, doesn't matter). Dairy is comprised of fat (a huge GI stimulant and IBS trigger), carbohydrates (lactose, or milk sugar, one of the most allergenic and poorly digested sugars there is), and protein (casein and whey, both of which are very hard to digest). There are no safe dairy drinks for IBS. You can remove the fat, or remove the lactose, or remove the whey, but it's not possible to remove all of the above. There would be nothing left to drink. Stick to non-dairy milks instead.


Energy Drinks. Take everything awful for IBS that's in soda pop, then make it even worse. (How is this possible?! Just add extra artificial ingredients, caffeine, and other GI stimulants.) You'll get the most terrible beverage for IBS ever invented. The only way to make it more horrible would be to add some booze and smoke a few cigarettes with it. I'm actually getting queasy just thinking about this....


Coffee. All coffee beans - even decaf - contain an enzyme that is a powerful GI irritant. Coffee is also highly acidic, and if it's caffeinated, that caffeine is a tremendous GI stimulant. Coffee can also cause reflux, heartburn, and gastritis, on top of IBS. No latte is worth this.


Meal Replacement Drinks. While these logically should be designed for optimum GI tolerability, they're not. I've yet to see a brand that doesn't contain dairy, added dairy proteins like whey, a high fat content, fructose, artificial flavors, artificial colors, caffeine, or all of these triggers combined. You're much better off making your own fresh fruit smoothie with soy, rice, oat, hemp, or almond milk, and adding some Tummy Fiber to the blender..


Diet, Slimming, or Detox Teas. Usually these words are code for "harsh stimulant laxative", such as senna or cascara, or harsh diuretics. You have to read the labels to be sure, so be very careful you know exactly what you're dealing with here.


Gatorade & "Sport" Beverages. Read the ingredients - they virtually all have high fructose corn syrup (fructose is a very poorly digested sugar), artificial flavors, colors, and possibly artificial sweeteners and vegetable oil as well. The only things beneficial in sport drinks are the water and electrolytes. You can get both of these, without IBS triggers, in Unflavored Pedialyte.


Tip Takeaway: Feeling discouraged? Don't be! There are many delicious and safe beverage options for IBS, so don't focus on deprivation when you have a wonderful (and long) list of IBS-friendly drinks.

---

Heather Van Vorous &
Heather's Tummy Care
Over 15 Years of IBS Business!
   
Have other IBS questions? Please call us toll free 866-640-4942.

Outside the continental US? Call direct 206-264-8069.

Get more IBS help at HelpForIBS.com!

See all the IBS Quick Tips!

Thank you for your continued support!
   
---
The goal of Heather's Tummy Care is to do good in the world - not just for IBS, but for our employees, our customers, our natural world and its magnificent creatures, and both our local and global communities. We contribute to national and international environmental and wildlife protection funds.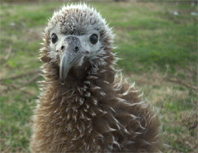 Millions of albatross chicks starve
to death on plastic ocean garbage.
Speak Up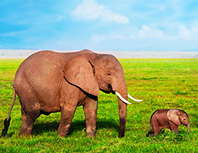 Help us end elephant slaughter.
Speak Up
---


You're on this newsletter list because you have expressed interest in IBS news and information.
Unsubscribe Here

Change your newsletter email address here.

If you are viewing this newsletter on a website and would like to subscribe for email delivery, please "Join the IBS Newsletter" here.

ANTI-SPAM PRIVACY & SECURITY POLICY
HelpForIBS.com
Heather's Tummy Care
19203 70th Ave S
Kent, WA 98032 USA

© 2018 Heather Van Vorous, Heather's Tummy Care. All rights reserved.
Authored by Heather Van Vorous. May not be reproduced without permission.
USA Copyright Office Registration Number TXU 1-270-858 and others.