Are High Fat Foods IBS Diet Triggers?
An IBS Diet Quick Tip!



---







Fats and IBS - Are High Fat Foods IBS Diet Triggers?
Yes! Fats are a huge GI stimulant- whether you have IBS or not.


With IBS, they often trigger an overreaction of the gastrocolic reflex.



Gastro-what? When food enters your stomach, it triggers the gastrocolic reflex, which cues your colon to start contracting.


Ever had an IBS attack just minutes after eating the wrong thing? Blame your gastrocolic reflex.


The more calories in a food, the stronger that reflex.


Fats (9 calories per gram) are more than twice as calorie dense as carbohydrates or proteins (both 4 calories per gram).


Result? Fats can cause painful spasms, urgency, gas, diarrhea and/or constipation, bloating.






Worst high fat triggers? Red meat, dairy, egg yolks, fried foods, greasy dressings and sauces. Please avoid.


A low fat diet is key for managing IBS - but - low fat does NOT mean fat free!


Keep your fat intake to 20% - 25% of total calories, and make your fats count.



It makes no difference to your gastrocolic reflex if you eat lard or extra-virgin olive oil.


But it makes quite a difference to your heart, cancer risks, and your overall health.



Focus on monounsaturated fats and essential fatty acids.



Olive oil, sunflower oil, canola oil, avocados, finely ground nuts, fatty fish, flax oil, hemp oil.


Use these fats in small quantities, with a soluble fiber foundation, following the Eating for IBS guidelines.


Recipe modifications are easy, don't despair. See my Brown Sugar Banana Bread recipe for a delicious example!


Tip Takeaway: Fats trigger the gastrocolic reflex to overreact, causing IBS symptoms to flare. Go low fat, not fat free. Focus on heart-healthy oils and avoid the high fat trigger foods.
---

Heather Van Vorous &
Heather's Tummy Care
Over 15 Years of IBS Business!
   
Have other IBS questions? Please call us toll free 866-640-4942.

Outside the continental US? Call direct 206-264-8069.

Get more IBS help at HelpForIBS.com!

See all the IBS Quick Tips!

Thank you for your continued support!
   
---
The goal of Heather's Tummy Care is to do good in the world - not just for IBS, but for our employees, our customers, our natural world and its magnificent creatures, and both our local and global communities. We contribute to national and international environmental and wildlife protection funds.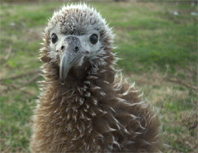 Millions of albatross chicks starve
to death on plastic ocean garbage.
Speak Up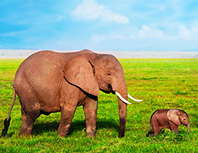 Help us end elephant slaughter.
Speak Up
---


You're on this newsletter list because you have expressed interest in IBS news and information.
Unsubscribe Here

Change your newsletter email address here.

If you are viewing this newsletter on a website and would like to subscribe for email delivery, please "Join the IBS Newsletter" here.

ANTI-SPAM PRIVACY & SECURITY POLICY
HelpForIBS.com
Heather's Tummy Care
19203 70th Ave S
Kent, WA 98032 USA

© 2018 Heather Van Vorous, Heather's Tummy Care. All rights reserved.
Authored by Heather Van Vorous. May not be reproduced without permission.
USA Copyright Office Registration Number TXU 1-270-858 and others.

<***track***>