Does Aloe Vera Help IBS?
What About Senna & Cascara?



---







Does aloe help IBS? What about senna & cascara?


Aloe is known for treating for minor burns and skin irritations. Is it safe and helpful to use internally for IBS?


Not Likely. Aloe vera is classified by the FDA as a Class 1 harsh stimulant laxative.


The anthroquinones and anthrones in aloe cause faster and stronger bowel contractions.


With IBS, this can mean violent abdominal cramps, painful spasms, and diarrhea.


Clinical studies on IBS patients are unable to show that aloe vera is superior to a placebo.


Aloe vera taken internally also has serious safety concerns.


Aloe is an anthranoid laxative (as are senna and cascara). All anthranoid laxatives can cause melanosis coli, cathartic colon, and possibly increase the risk of colon cancer.


Genotoxicity studies show that aloe-containing laxatives pose cancer risks to humans even when used as directed.


Chronic use of aloe internally can lead to serious medical consequences such as fluid and electrolyte imbalance, steatorrhea, gastroenteropathy, osteomalacia, and vitamin and mineral deficiencies.


When aloe is discontinued, radiographic and functional changes in the colon may only partially return to normal because of permanent drug-induced neuromuscular damage to the colon.


Aloe may be "natural" but that doesn't mean it's safe or helpful for IBS.


If you've been relying on aloe, senna, or cascara as laxatives and need to wean your bowel off of them, follow the guidelines for Getting of Laxatives (yes, you can!)


It's possible to find aloe (but not senna or cascara) from which the anthraquinones have been removed. The label should state this, or that "diarrhea-causing ingredients", "harsh latex chemicals", or "aloin and aloe emodin" have been removed. If you still want to take aloe internally, please contact the manufacturer about the anthraquinones.


Tip Takeaway: Aloe may be great for external use, but I wouldn't use it internally for IBS. The potential risks are just too high, and there are no established benefits for IBS symptoms.
---

Heather Van Vorous &
Heather's Tummy Care
Over 15 Years of IBS Business!
   
Have other IBS questions? Please call us toll free 866-640-4942.

Outside the continental US? Call direct 206-264-8069.

Get more IBS help at HelpForIBS.com!

See all the IBS Quick Tips!

Thank you for your continued support!
   
---
The goal of Heather's Tummy Care is to do good in the world - not just for IBS, but for our employees, our customers, our natural world and its magnificent creatures, and both our local and global communities. We contribute to national and international environmental and wildlife protection funds.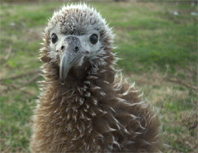 Millions of albatross chicks starve
to death on plastic ocean garbage.
Speak Up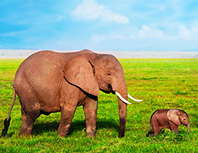 Help us end elephant slaughter.
Speak Up
---


You're on this newsletter list because you have expressed interest in IBS news and information.
Unsubscribe Here

Change your newsletter email address here.

If you are viewing this newsletter on a website and would like to subscribe for email delivery, please "Join the IBS Newsletter" here.

ANTI-SPAM PRIVACY & SECURITY POLICY
HelpForIBS.com
Heather's Tummy Care
19203 70th Ave S
Kent, WA 98032 USA

© 2018 Heather Van Vorous, Heather's Tummy Care. All rights reserved.
Authored by Heather Van Vorous. May not be reproduced without permission.
USA Copyright Office Registration Number TXU 1-270-858 and others.