Heather's IBS Newsletter ~ For Irritable Bowel Syndrome

June 13, 2006

Special Mind-Body Issue! Plus, How Hypnotherapy Helps When Nothing Else Does

Hello to everyone -

This week we have a very special issue of the IBS Newsletter, devoted entirely to the mind-body aspect of IBS. If you've heard the term "mind-body" or "brain-gut" before, and wondered exactly what that meant, this issue will answer your questions. We have an extraordinary international survey of IBS patients featured in our news section, with a wealth of information (and surprise findings!) about IBS mind-body issues across the globe.

One of the best avenues for actually treating IBS through a mind-body approach is hypnotherapy, and this week we have an amazing letter from a woman who had literally tried almost everything - all to no avail - to help her IBS. Thanks to gut-directed hypnotherapy she finally has her life back, and she's so grateful she now spends her time helping others with IBS.

Hypnotherapy is the ONLY current treatment for IBS that holds the potential of actually curing the underlying brain-gut dysfunction, so please let her story inspire you to explore this therapy.

Best Wishes,
Heather Van Vorous

Did a friend send you this newsletter? Sign up here for your own free subscription.

Summer Cherry Almond Cake

Fresh cherries are coming into season, and this recipe is a delicious way to use them! The fruit is cooked to break down its insoluble fiber, while the finely ground almonds provide a good soluble fiber foundation. This makes a particularly sinful dessert if you serve it with a scoop of vanilla soy or rice ice cream on the side.

Makes 14-16 Servings

2 cups fresh cherries, pitted and stemmed, halved or coarsely chopped
3/4 cup almonds, finely ground
1/2 cup packed brown sugar
1/3 cup plus 3 tablespoons all-purpose unbleached white flour
6 large organic egg whites
1/4 teaspoon salt
1/4 cup canola oil
1 1/2 teaspoons vanilla
1 1/2 teaspoons almond extract
1/2 teaspoon granulated sugar

In a large bowl, microwave the cherries on high, covered, until they begin to soften and have released some juice (from 2-5 minutes, depending on your microwave). Drain cherries and set aside.

Preheat oven to 375 F. Spray a 10" non-stick springform pan with cooking oil and set aside. In a medium bowl whisk together almonds, brown sugar, and flour until well combined. In a large bowl beat egg whites with salt until they just hold stiff peaks and fold in nut mixture gently but thoroughly. Fold in oil, vanilla, and almond extract, and spread batter in prepared pan.

Arrange cherries evenly over batter and sprinkle with granulated sugar. Bake cake for 25-30 minutes or until a tester comes out clean. Cool on rack.

For a truly special treat, serve the cake as dessert with our recent Spanish Roasted Cauliflower Pasta.

Are you just learning how to eat for IBS? A little intimidated at the thought of special IBS recipes? Not quite sure just what makes these recipes special in the first place? Don't worry! Find the answers to all your questions in the IBS Diet Kit.

~ Heather's Tummy Fiber ~
For the Dietary Management of Abdominal Pain, Diarrhea, &, Constipation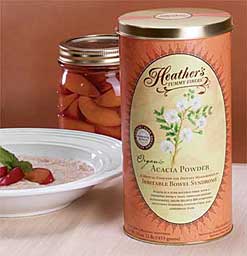 Organic Acacia ~ Pure Soluble Fiber
The prebiotic fiber that relieves both diarrhea and constipation!


New IBS Support Group Meeting

A new IBS support group will be meeting in Seattle in June. Hosted by the fabulous IBS message board moderator and Las Vegas IBS Fall Sprawl Diva, our very own Shell Marr, this is sure to be a terrific get-together.

The meeting is on Sunday, June 25, from 3:00 to 4:45pm, at the Seattle Public Library Capitol Hill Branch. Full details and directions are posted on the Seattle IBS Support Group forum, and you're invited to post replies in the forum if you'd like to come, have any questions, or want to know about future meetings. See you there!



Now with 50% More Enteric Coating!
~ Heather's Tummy Tamers ~
For the Dietary Management of Abdominal Pain &, Bloating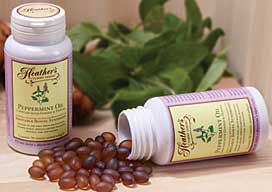 Peppermint Oil Caps with Fennel and Ginger Are Amazing!

Because our Peppermint Oil Caps have the added benefits of fennel and ginger oils, they are truly unbeatable for preventing abdominal pain, gas, and bloating!

My Journey and Success with the IBS Hypnotherapy Program

Dear Heather,

IBS really ruined my whole life, and just like everyone, I felt torn between being grateful I didn't have something "serious" and guilty for feeling like I was dying anyway. People treat you differently when they know that IBS is something that isn't "serious" as in life-threatening, but my gastroenterologist told me that he could treat the pain of his colon cancer patients better than the IBS patients.

I was officially diagnosed in 1988, after about five years of not knowing why I was having increasingly severe diarrhea and abdominal pain. With the birth of my daughter that same year, I thought I better get tested, that maybe I did have some digestive disease, but several colonoscopies later, it was confirmed as IBS.

Trips to the Mayo Clinic and two other gastroenterologists further confirmed that every single prescription and OTC medication had little or no effect, and only short-term, if any.

Over the next 12 years or so, I was prescribed various IBS medications by my gastroenterologists and internal medicine physicians - some examples: every antispasmodic including Hyoscyamine (Levbid/Levsin, and Levsin SL), Dicyclomine (Bentyl), as well as Donnatal, Tincture of Belladonna, etc., several diets and diet modifications/eliminations, fiber, the anti-depressant Amitriptyline (Elavil), various SSRIs (Prozac, Effexor and others), Codeine, Colpermin, various other Antidiarrheal and/or Antiperistaltic prescriptions or OTC medications, as well as non-label use of prescriptions such as Seldane, which has a side-effect of constipation to combat my extreme diarrhea. There were other medications, and herbals as well.

My gastroenterologist finally told me that he had exhausted his treatment options, and to go look up other treatments on the internet. In my search, I found out about the use of clinical hypnotherapy for IBS through a fellow IBS sufferer who had used it successfully. I thought this method was pretty far-fetched and seemed to be absurd to me.

But, I was desperate, so I tried this method as a last resort in the summer of 2000. This was the IBS Audio Program 100, which is a set of CDs with a specific schedule of several sessions that you listen to. Due to the severity of my severe refractory IBS, as well as several non-related surgeries, I listened to the program three times. Each time I saw better improvement – and I was the worst case scenario.

Mike Mahoney, the hypnotherapist who created the program, told me that the hypnotherapy program worked first on those health issues and stressors in my life that were most pressing to my overall health – and that the IBS was dealt with last in my case – but I persevered, and my symptoms greatly reduced.

That was over six years ago, and now I can actually leave the house, whereas before, I raised my children "through the bathroom door!" I had attacks of diarrhea and pain lasting for hours on end, sometimes six hours a day, almost every day, never knowing when...even if I ate small amounts, the attacks would come out of the blue.

I am now able to function – if I do get an attack, most of the time it will subside within minutes, if not seconds. IBS is no longer the severe issue that it was, and though not a cure, for me, it was the best thing I could have done to treat my IBS on a holistic level.

My IBS cost me a whole lost life...events and special celebrations for my kids, just taking them to routine doctor and dentist appointments was an ordeal, and my marriage suffered and collapsed in part because of it. I went from being able to travel and talk professionally in front of large groups of people, to being just about housebound.

This program saved my life. And I now help the author of the program, clinical hypnotherapist Michael Mahoney, as a result of my gratitude for getting my life back. As one of the slowest persons to respond, and with very severe symptoms, I feel that I do need to pass on what was given to me and encourage others to not lose hope. That's what worked for me and I hope this helps someone too. Thanks for letting me share!

Marilyn Bellezzo
Chicago, IL

Thank you, Marilyn! I know you have inspired so many others to try hypnotherapy. It's the last resort for most people when it should be the first! ~ Heather

Did you miss the last reader letter about fennel ending three years of bloating? Find it here...

The Best Gut-Directed Self-Hypnosis Program for All IBS Symptoms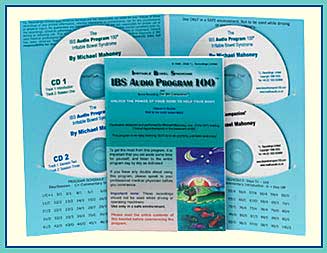 Gives an average 85% reduction of pain and bowel dysfunction symptoms.
Listen to IBS Audio Program 100 samples!

IBS: Family Relationships and Mind-Body Attributions

Charles Gerson, M.D. (Clinical Professor of Medicine, Mt. Sinai School of Medicine) and Mary-Joan Gerson, Ph.D. (Clinical Professor of Psychology, New York University) have just sent me a very interesting international mind-body survey of patients with Irritable Bowel Syndrome. The article is so extensive that I'd like to devote the entire News and Research section of this IBS Newsletter to excerpts from its findings.

The main thrust of the article is the impact of relationships on symptom severity, and the importance of having a mind-body concept regarding attribution of IBS symptoms.

Abstract
Irritable bowel syndrome (IBS) is a functional gastrointestinal illness, characterized by potentially debilitating symptoms without pathologic findings, often associated with psychological conditions. Little is known about the psychosocial aspects of this condition on an international scale. A total of 239 patients in eight countries were given a series of psychological and medical questionnaires, including IBS activity, relationships with significant others, beliefs regarding the etiology of symptoms, and assessment of quality of life.

Overview
This is the first international study of psychosocial aspects of irritable bowel syndrome (IBS), a highly prevalent gastroenterological illness. IBS is often associated with psychopathology and is described as a biopsychosocial condition, wherein patients suffer from a disordered bowel pattern and abdominal pain in the absence of observable pathology. We were interested in: (1) how beliefs about the relationship of mind and body were related to symptomatology; (2) whether quality of personal relationships had an effect on symptom reporting and (3) how symptom intensity affected quality of life. Our primary focus was on the universality versus variability of these correlates across national boundaries.

The relationship of psychological factors to the qualitative reporting of symptomatology has not been investigated from a global perspective. We were interested in three aspects of psychological life in relation to IBS. Our first interest was the attribution of IBS symptoms to physical or emotional phenomena, representing belief systems likely to be affected by local customs and cultural beliefs. Second, we were interested in the quality of intimate relationships with regard to symptomatology, because of the importance of family relationships with regard to chronic illness. Our third focus was health-related quality of life, which has been shown to be frequently impaired in this illness but has not been systematically studied from a cross-cultural perspective.

The data analysis strongly supports the notion that the patient who attributes his or her symptoms primarily to physical factors suffers more intense symptomatology. Conversely, attribution of IBS to psychological factors was associated with a lower level of distress. In the IBS clinical literature, researchers have inferred that successful, psychotherapeutic treatment is enhanced by patients' belief that psychological stress is linked to symptomatology. Our data extends this association by suggesting that patients who view their symptoms as psychologically associated may have a milder form of IBS, even in the absence of psychological treatment.

In a study of patients without medical illness, Robbins and Kirmayer (1991) found that subjects who made psychological attribution to hypothetical illness were more hypochondrical and bodyfocused. Our results of patients who suffer actual symptoms and illness differ. We hypothesize that patients who are actually suffering physically, and who are psychologically minded, may minimize physical symptoms, believing them to be symbolic of psychological distress. When dealing with an illness without clear organic pathology, a psychological explanatory schema may offer the patient a greater sense of mastery. Conversely, it is possible that patients who actually experience more pain may be preoccupied with their bodily experience and thus tend to favor organic etiology.

Conclusion
In this global study, IBS symptoms were directly associated with relationship conflict and inversely associated with relationship depth and support. In addition, strong physical attribution of symptoms was associated with high IBS symptoms while strong mental attribution was associated with low symptoms.

The results support the usefulness of considering illness within a relationship context, and linking somaticization to a family systems perspective. The importance of healthy relationships should be incorporated into the treatment of patients with IBS, with physicians inquiring about the attitudes of significant others and, in some cases, recommending family counseling. Certainly, recognition of the psychological life of the IBS patient appears to be crucial, both from the point of view of the patient and their physician.

Numerous studies have documented the effectiveness of psychological treatment in this condition where medical treatment has failed; perhaps this is due to the integration of psyche and soma, so important in a mind–body condition like irritable bowel syndrome (IBS). Lastly, it is crucial that physicians be aware of discrepancies in their working model of illness, in this case IBS, and the illness schema of patients. If the physician is focusing on the absence of laboratory verification, and the patient is suffering from the lack of support and hostility from a significant other, they are, in fact disconnected in their discourse and ability to relieve distress. Go here for comprehensive information about Irritable Bowel Syndrome.

Go here for a PDF version of this study in entirety...



Looking for more IBS research and news? Check the IBS Research Library!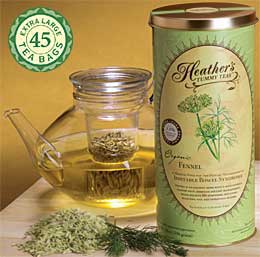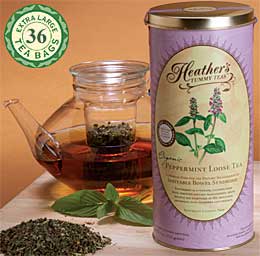 Organic Fennel & Peppermint Tummy Tea Bags

Fennel is terrific for bloating & gas, Peppermint is great for IBS pain & spasms.

Mind-Body? Brain-Gut? Huh?
"What exactly does it mean when IBS is called a mind-body disorder, or a brain-gut dysfunction? I know this problem isn't all in my head!"

Irritable Bowel Syndrome is considered, by clinical diagnosis, to be a mind-body disorder. The other way to say this is that IBS is a brain-gut dysfunction. So what does this mean? Well, it does NOT mean that you are imagining your symptoms, that IBS is a psychological problem, or that it's simply "all in your head." What it does mean is actually pretty technical, so get ready:

The most recent evaluation model for IBS patients states that the symptoms of the disorder result from the neurologic innervation of the gastrointestinal tract, associated with altered interpretation of neurologic messages from the GI tract by the central nervous system.

Basically, input to the central nervous system from the gastrointestinal tract arrives at several different parts of the brain which are associated with interpretation and modulation of pain perception. Neurologic output from these areas are then returned to the gastrointestinal tract via the spinal cord. This circuit (from gut to brain and brain to gut) appears to be abnormal in patients with Irritable Bowel Syndrome, though the exact abnormalities remain unclear.

Neuroimaging has actually provided direct evidence of physiological differences between normal individuals and those suffering from IBS in the way a visceral (gut) stimulus is processed in the brain. PET scans show pronounced differences in the activation of certain parts of the brain relating to perception and pain in IBS patients versus normal individuals. MRI scans have demonstrated comparable results.

In plain English, this means that IBS is indisputably a physical problem. Simply put, the brain-gut interaction of people with IBS influences their bowel pain perception and motility. In a nutshell, the processing of pain information within the central nervous system varies between normal individuals and those of us with IBS, with the result that we can experience even normal GI contractions as painful. The interactions between our brains, central nervous systems, and GI systems are just not functioning properly. We have colons that react to stimuli that do not affect normal colons, and our reactions are much more severe.

The end result is heightened pain sensitivity and abnormal gut motility, in the form of irregular or increased GI muscle contractions. It is this gut overreaction and altered pain perception that cause the lower abdominal cramping and accompanying diarrhea and/or constipation that characterize IBS.

Interestingly, the origins of IBS may really be in our brains, and not in our bowels. Given that for many years people with IBS were dismissively told their problem was "all in their heads", it's ironic that, in the end, this may be factually true. The underlying problem might well be in our brains - but it's absolutely not in our imaginations.

Gut-directed hypnotherapy, one of the most promising methods of treating IBS, deals directly with the element of brain-gut dysfunction.

~ Heather

Did you miss the last "Ask Heather" and Why Herbs Help IBS? Find it here...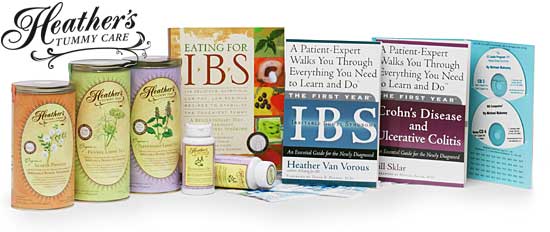 Shop at Heather's Tummy Store for IBS
HelpForIBS.com
The only store that's just for IBS - so we only carry the very best

You're on this newsletter list because you have expressed interest in IBS news and information.




Change your newsletter email address here.

If you are viewing this newsletter on a website and would like to subscribe for email delivery, please "Join the IBS Newsletter" here.

ANTI-SPAM PRIVACY & SECURITY POLICY
HelpForIBS.com
Heather's Tummy Care
80 S. Washington St, #304
Seattle, WA 98104 USA

© 2006 Heather Van Vorous, Heather's Tummy Care. All rights reserved.
USA Copyright Office Registration Number TXU 1-270-858 and others