Where have all the reporters gone?
#178881 - 05/13/05 04:33 PM
cailin

Reged: 08/12/04
Posts: 3563
Loc: Dublin, Ireland


Linz, CathUK, Natalie, ashbear, Elizabeth, Laurel,
its getting lonely here when I stop by...How is everyone doing?

(Casey and Ashley I have read your notes,you are excused!)

PS anyone want to come to Dublin??

--------------------
S.

Print Remind Me Notify Moderator



I was just wondering the same thing...

Print Remind Me Notify Moderator



hehe i changed my username to little bear but youre right i have not been posting as much. this perticular week has been busy for me, but overall ive been too upset to post. i keep eating triggers and feel lousy posting my weakness to everyone else. my next week should be quieter so i should find some posting time! keep in touch! bye bye!

--------------------
VEGAN ASHLEY~IBS/C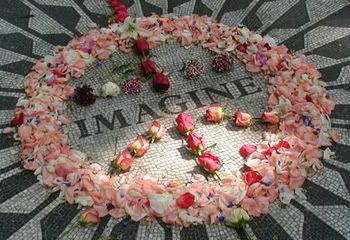 www.myspace.com/dutchflowers








Print Remind Me Notify Moderator



Heheh, scolding accepted, Sinead!




I'll be back Monday (and if not you can kick my butt

)

Print Remind Me Notify Moderator



Even if our internet hadn't been poohey, I probably wouldn't have done fitday and posted cos I've been a bad girl.

But the new job is doing the trick...Si thought I'd lost weight so he made me go weigh myself and I've lost 4 pounds!

I'm now at 146 and I want to get to at least 140 by 30 July.

Print Remind Me Notify Moderator



That's great Linz!


The rest of you are forgiven, I haven't reported in much but have checked in and out, if you know what I mean.

--------------------
S.

Print Remind Me Notify Moderator


Quote:

---


PS anyone want to come to Dublin??



---


Sinead - I'd love to!! Just don't think it's in the budget . . .

I have been to the UK but not to Ireland. Although someday I plan to - maybe I could trace my heritage back to County Cork! I think that is where my grandma's family is from.

PS - I am reading a book set in Dublin right now. It is called Watermelon. I highly recommend it - very funny!



--------------------
~~~~~~~~~~
STEF
~~~~~~~~~~


Print Remind Me Notify Moderator



Hey Stef,
I've read Watermelon, its very funny. They made a TV drama about it too.

Marian Keyes, the author has written some other funny light reads too..Lucy Sullivan is getting married; and Rachel's Holiday.

Maybe next year for Dublin??

--------------------
S.

Print Remind Me Notify Moderator